Dive into the Exceptional Journey of Tamara Easterling: A Devoted Accounts Payable Expert

To be in accounting, specifically Accounts Payable, requires someone to be very organized and detail-oriented. Tamara Easterling fits that bill for Midland Care. 
Before working for Midland, Easterling had a wide variety of jobs. Those included being a Retail Associate at a convenience store at Maple Hill and then a bookkeeper at Butler and Associates in Topeka.
She worked at the North Central-Flint Hills Area Agency on Aging in Manhattan for over five years. This job allowed her to use her bachelor's degree in accounting and finance through American Intercontinental University.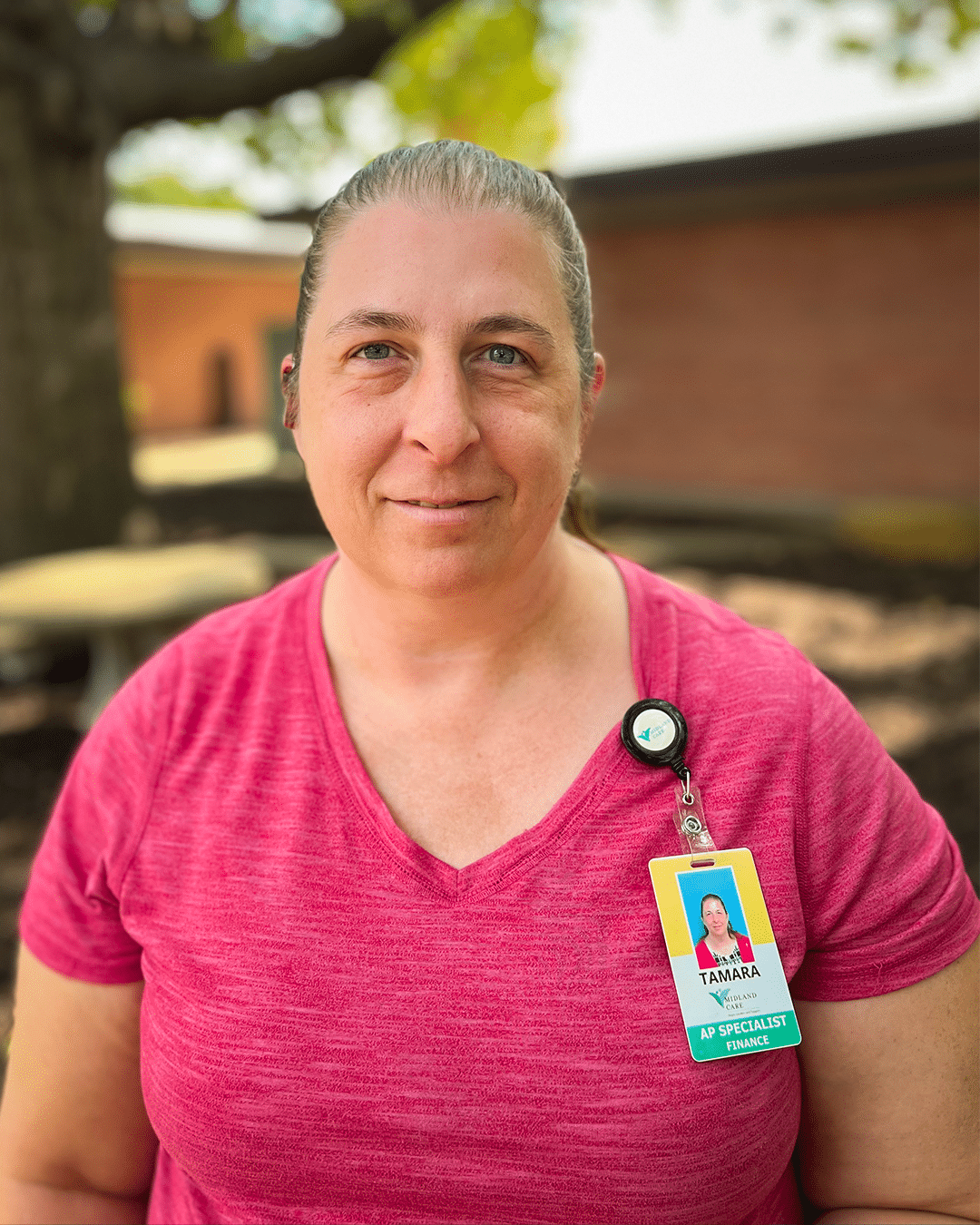 She started as Accounts Payable, then as people left that agency, she took on more responsibilities, including Payroll.
As an Accounts Payable Specialist at Midland Care, Easterling pays the company's invoices and any reimbursements needed for employees. 
Beth Bartell, Controller at Midland Care, appreciates what Easterling brings to the team.
"At Midland Care, we are grateful to have Tamara on our finance team. Tamara is dependable and hard-working," said Bartell. "She comes in with a smile and reflects a positive attitude in her communication with coworkers and clients – both inside the organization and outside vendors."
Easterling enjoys the mission that Midland Care creates.
"I like what the company does, helping seniors and others through Hospice and PACE services," she said. "The people are great to work with, and I have the one job to focus on."
She also enjoys the flexibility that comes with her job.
Easterling was born in California and raised in Arkansas. Her Dad served in the Air Force, and she considers herself fortunate that she didn't have to move around as often as most military families.
She has a big heart and is hard-working, loyal, creative, and reliable.
Her hobbies include cross-stitching, crocheting, and sewing quilts. She has also recently joined a bowling league.
Her daughter and her dog bring joy into her life. She loves that her Autistic daughter is a spitting image of her sister, whom she lost in 2012 due to an accident.