Jessica Abitz, RN Wins Home Care and Hospice Rising Star Award for the Kansas Home Care and Hospice Association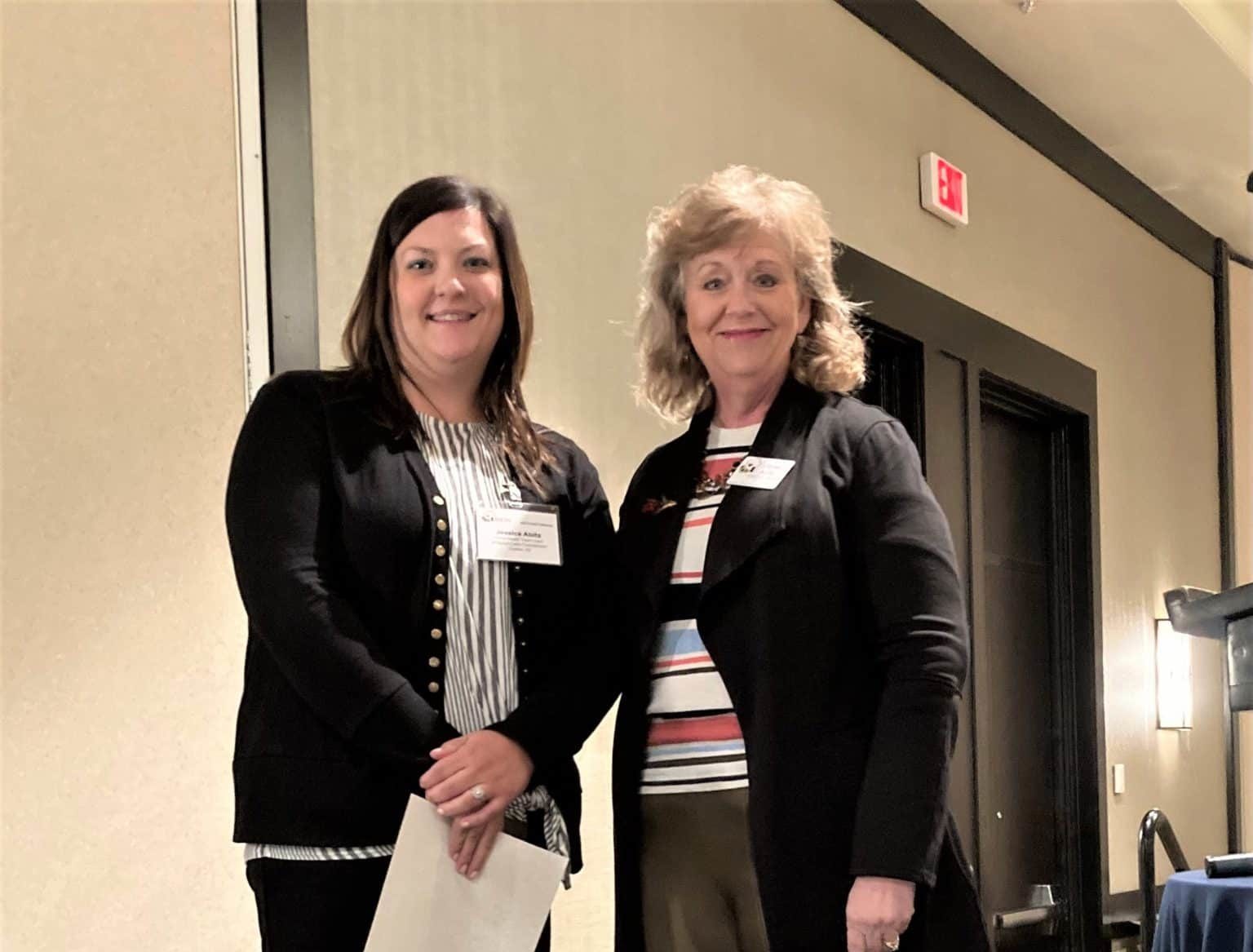 Midland Care's Jessica Abitz, RN, won the 2022 Home Care and Hospice Rising Star Award for the Kansas Home Care and Hospice Association.
Abitz joined the Midland Care team in November, 2020. In February, 2022 she took on the role of Nursing Team Leader with the Home Health Department.
Prior to working at Midland Care, Abitz worked for fifteen years in hospital-based care. She took a leap of faith when she decided to go into Home Health care. "Although there were many unknowns in this new career path, I have discovered it is so rewarding," said Abitz. "Caring for someone in their home, during times of such need is an honor to me. I am passionate about taking the very best care possible of our patients as well as mentoring and training our nursing staff in my team lead role."
Jenny Beaver, Director of Hospice and Home Health, is impressed with the amount of ownership Abitz has already taken on with her role. For example, she improved the onboarding process by creating a binder that has proven to be a huge resource to new staff.
Beaver said, "She takes a task that is given to her and makes it exceptional. She is motivated to be successful and help others. She is supportive of her peers, she cares so much about her patients, and she exemplifies everything one would hope to have in a nurse."
Abitz is humbled to have been given the award. She said, "We have amazing staff and teamwork at Midland Care and I'm honored to be nominated and receive this award by my peers who I respect so much. I hope we all see this as a job well done as it truly takes every member of our team to be successful."
Midland Care is grateful to have Abitz as a valuable part of their Home Health team. Please join us in congratulating Abitz on this incredible achievement.