Katherine Hertlein Makes Every Moment Matter at Midland Care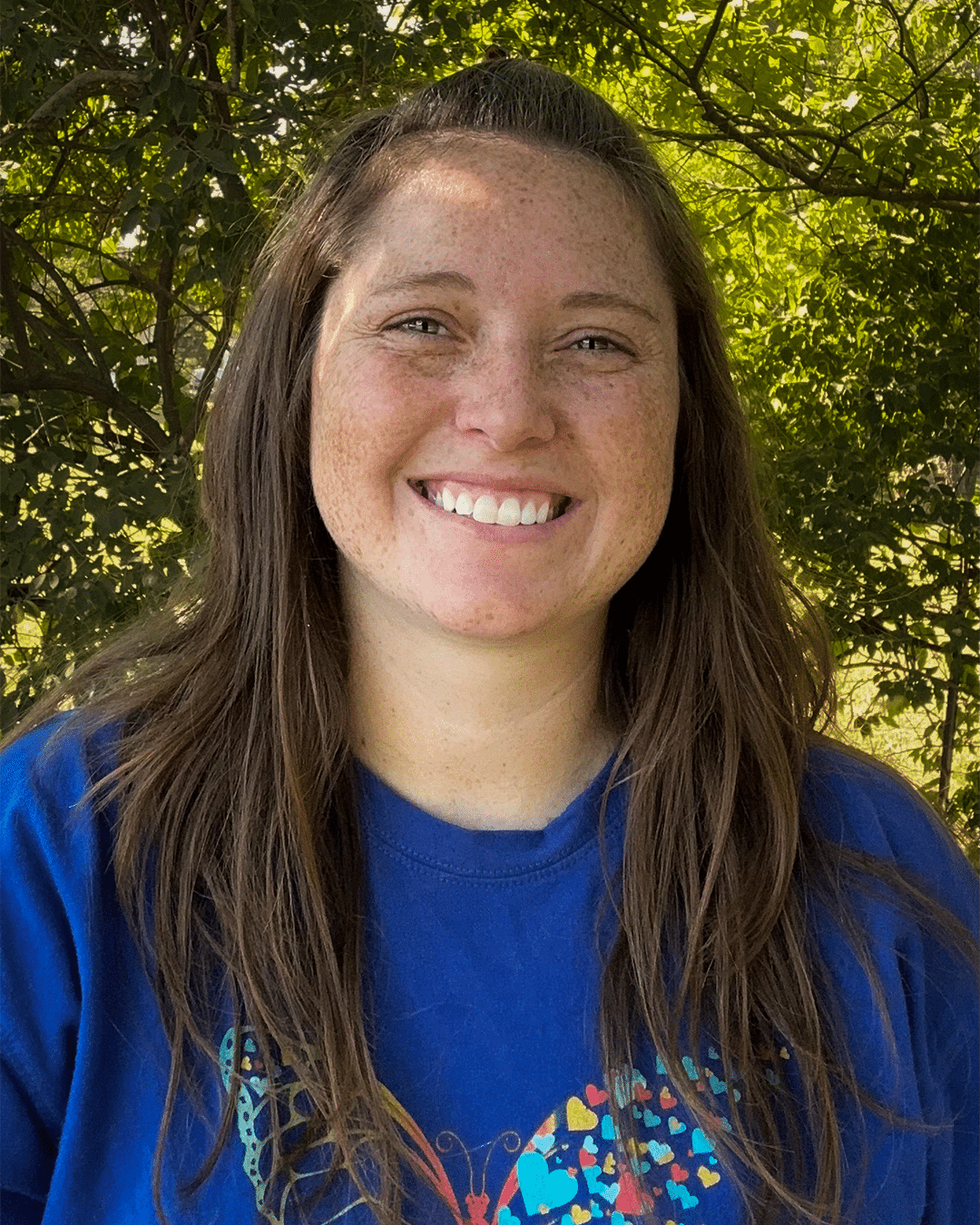 As a dedicated Registered Nurse Case Manager at Midland Care, Katherine Hertlein's passion for helping others transcends challenges and brings comfort to patients and their families during their end-of-life journeys.
Before starting with Midland Care as a Registered Nurse Case Manager in August 2021, Hertlein worked in a local Emergency Room for six years.
Due to the timing, becoming a nurse was challenging for Hertlein. She completed her prerequisites for her associate degree in Nursing from the Manhattan Area Technical College through the beginning of the COVID outbreak.
She then pursued her Registered Nursing degree with a four-year-old and a one-year-old at home while pregnant. She delivered her third beautiful child in the middle of the program. Within eight hours after delivery, she logged into her Zoom class to participate.
Hertlein serves as a Facility Home Hospice Case Manager at Midland Care. She said, "I coordinate with local long-term care facilities and family to provide end-of-life care education and ensure the end of a person's journey is as close if not fully to the patient's desires."
To say she is proud to work for Midland Care is an understatement. "Midland Care has the ethics that a lot of the country has lost. We not only concentrate on the patients, but also their families, to one another, and the community," she said. "On a daily basis, from all levels of the company, I am asked how they can assist me, how they can make things easier for me, while fully expressing and showing the appreciation of the dedication an employee provides."
Hertlein takes her Hospice role extremely seriously because she knows the importance of going above and beyond. "There are times in life that we have to walk a path we are not ready for, maybe a way we were not expecting. Yet, sometimes we can adjust what that path may look like," she said. "If I can be a person to come in and adjust the view of the path, I consider that a success. Possibly make a person smile, be the warm hug someone needs, the shoulder to cry on, the person to grieve with, or empower families to push the boundaries of their capabilities, to complete their desires of caring for their loved one until their final breath, then I have given someone something far more valuable then imaginable."
Her job is different from a typical 8 a.m. to 5 p.m. Once, after work, she went to the grocery store, and while there, the spouse of a Hospice patient recognized Hertlein and informed her that his wife's condition had worsened. Hertlein abandoned her shopping without delay and proceeded directly to the patient's home. Upon arrival, she assessed the situation and realized that the patient's family needed to visit and say their goodbyes while the patient could still communicate. She gave them the gift of being able to speak to their loved ones.
Hertlein has even been named explicitly in patient's obituaries due to the stellar care she has provided. Hertlein is very humble, but her co-workers are quick to boast of her. Jenny Beaver, Director of Clinical Services, said, "Katherine is an extremely valuable member of our team. She has improved communication within the facilities where she works. We can always count on her to deliver compassionate care to our patients and their families. This is not merely a job to her; it is her vocation and passion. She goes above and beyond for the patients, families, and facilities she serves. Midland Care is extremely fortunate to have her hard work, determination, and skill set."
Outside of work, Hertlein enjoys watching the Chiefs and spending quality time with her children – watching them grow, learn, and explore life. When asked what brings her joy, her answer was steadfast. "My family. Nothing brings me more joy than the people I love."
Hertlein is determined, kind, and dedicated. Her colleagues describe her as being hard-working, generous, and fun to be around.
Her goal is to work for Midland Care until she retires. "Since I was a child, I have wanted to work long term with a company and when the time comes to retire from that company. I am an old soul in a modern world and was losing hope this was a realistic goal," she said. "When I started with Midland Hospice, I was unsure if I could handle this emotionally. Now, this old soul has found the company with the ethics, goals, desires, dreams, and hopes that I have."
She jokingly added, "Now the countdown starts, only 12,410 days left until retirement!"
The staff and patients at Midland Care will treasure those 12,410 days.