Ken Wright's Inspiring Dedication to Independence Day Spirit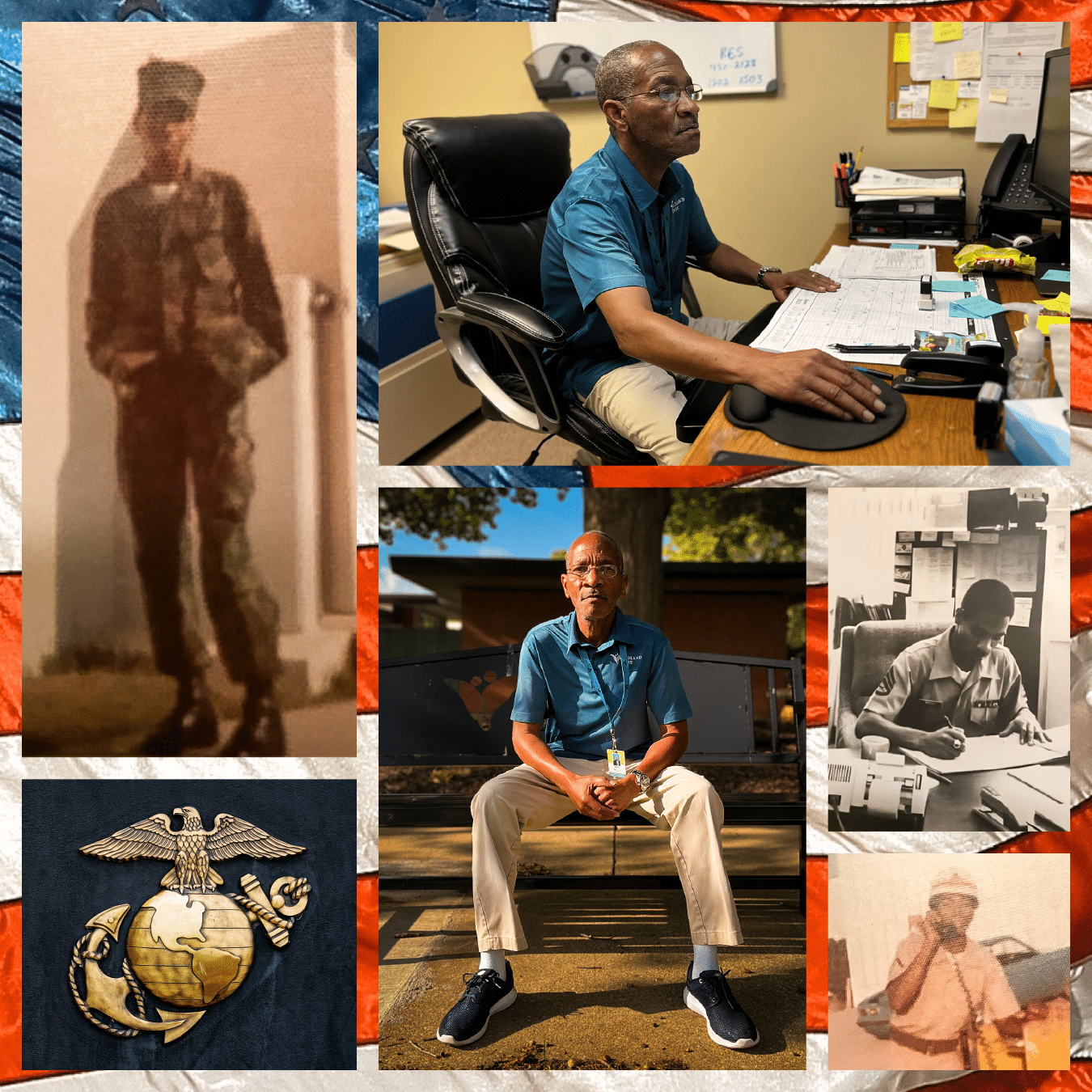 Independence Day holds immense significance as it marks the birth of our nation and encompasses the cherished ideals of freedom, liberty, and the pursuit of happiness. It is a day when people from all walks of life in America unite to honor the remarkable journey towards independence and the unwavering determination of those who sacrificed their lives, fortunes, and sacred honor to secure freedom for their generation and future generations. On this patriotic day, please pause to contemplate the extraordinary sacrifices, formidable challenges overcome, and profound principles that lay the foundation of our nation. The day our forefathers proclaimed independence continues to inspire deep reflection, gratitude, and a renewed dedication to preserving the hard-earned liberties that define our society.
In celebration of the upcoming Independence Day holiday, we are proud to shine the spotlight on Ken Wright, a valued member of the Midland Care team. Ken's dedication to his responsibilities as an inventory controller and supply purchaser for Midland Care has been exemplary over the past six years. However, his honorable service in the United States Marine Corps from 1972 to 1986 truly distinguishes him. 
Ken previously worked at Mars Chocolate, where he played a role in producing the popular Snickers bars. However, his experience serving in the Marines significantly influenced his outlook on life and deepened his gratitude for the freedoms we cherish in America. During his time in the military, Ken served in various countries, which gave him a deep understanding of the importance of America and the principles our nation embodies.
Ken profoundly resonates with the values and ideals celebrated on Independence Day, as they mirror the principles he embraced during his military service. Each year, when he takes part in the nationwide commemoration of this important day, Ken feels a powerful surge of pride reminiscent of the pride he experienced while wearing his uniform. The dedication, sacrifices, and steadfast commitment to a greater cause that defined his time as a Marine perfectly aligns with the essence of Independence Day.
When asked to recall a specific memory highlighting the significance of Independence Day for him, Ken recounted a poignant moment from his service on recruiting duty in Minnesota. He and his fellow Marines were honored to participate as the color guard in the Independence Day parade. As they marched proudly with the flags held high, Ken noticed a young child, no older than six, saluting the flag as they passed. This heartwarming sight reaffirmed to Ken the importance of instilling patriotism and appreciation for the freedoms we enjoy in the next generation.
Today, we salute Ken Wright for his unwavering dedication to his country and role at Midland Care. His commitment to service and his understanding of the values celebrated on Independence Day inspire us all. As we come together to celebrate our nation's independence, let us also remember and honor the veterans like Ken, who have selflessly defended the liberties we hold dear. Thank you, Ken!