Midland Care Announces Appointment of New Board Members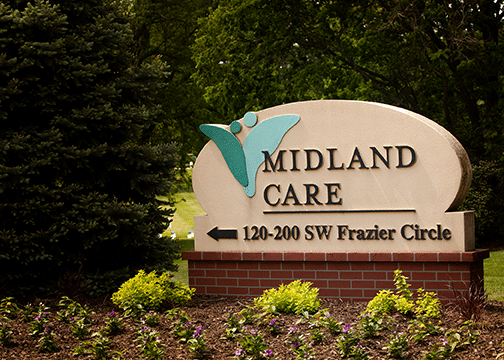 Midland Care is pleased to announce the appointment of several new members to its Board of Directors. 
Jeff Whelan is a Topeka native, educated at the University of Kansas, where he earned a degree in finance and an MBA. He has an extensive background in banking, having worked for Lockton Companies and currently serving as a Vice President of Commercial Banking at Country Club Bank. Jeff is an avid sports fan rooting for his alma mater KU and the Kansas City Chiefs, Kansas City Royals, and Sporting KC. Jeff is an avid runner and enjoys participating in various outdoor activities. He values spending time with his family and his dog, Trooper. Jeff is also involved in community initiatives, including the Heroes for Hospice 5K run/walk, founded in memory of his father, who experienced care at Midland Care in 2011 after an eight-year battle with cancer and has raised a substantial amount for Midland Care and Kansas City Hospice & Palliative Care.
Lloyd Rainge is the Vice President – Community Development Director at Capitol Federal®. Introduced to Midland Care Connection, Inc. through his work at the bank, he recognized the value of their services and joined their board. While originally from Kansas City, MO, he resides in Lawrence, KS. Lloyd has actively participated in various volunteer boards and committees, including MoneySmart Kansas Steering Committee, Midwest Housing Equity Group's Operations & Investment Committee, and the Greater Topeka Chamber Foundation. He currently serves as the board president for Tenants-to-Homeowners, Inc. and Chairman of the Board for Family Service and Guidance Center.
Dustie Nitcher joined FHLBank Topeka in 2013 and is the Assistant Vice President and AHP Competitive Manager. With over 20 years of experience in the housing industry, she supports finance, acquisition, construction, and rehabilitation of single-family and multi-family housing. Ms. Nitcher is passionate about affordable housing, often speaking at housing conferences and webinars. She is actively involved in various FHLBank Topeka committees. She has previously served on the board of directors for the Washburn Women's Alliance and as a committee member for the City of Topeka Social Services grant. Ms. Nitcher is thrilled to become a board member for Midland Care, as she values their relationship with FHLBank Topeka and looks forward to sharing and gaining knowledge from the organization. She has personal experience with hospice care and recognizes the importance of the excellent care provided by Midland Care.