Midland Care in Johnson County: Exceptional Home Health Care Earns Heartfelt Praise

Martha Wright is exceptionally pleased with the quality of care she receives from Midland Care Home Health services in Johnson County.
She sang the praises of several Home Health clinical team members, including Erica Ellis-Tibbetts, Physical Therapist, and Devin Humpherys, Occupational Therapist.
"Erica quickly assessed my medical needs on my first visit. Once completing her evaluation, she added in skilled nursing to ensure my medical needs were properly met," said Wright. "Devin strives to get the most out of every visit."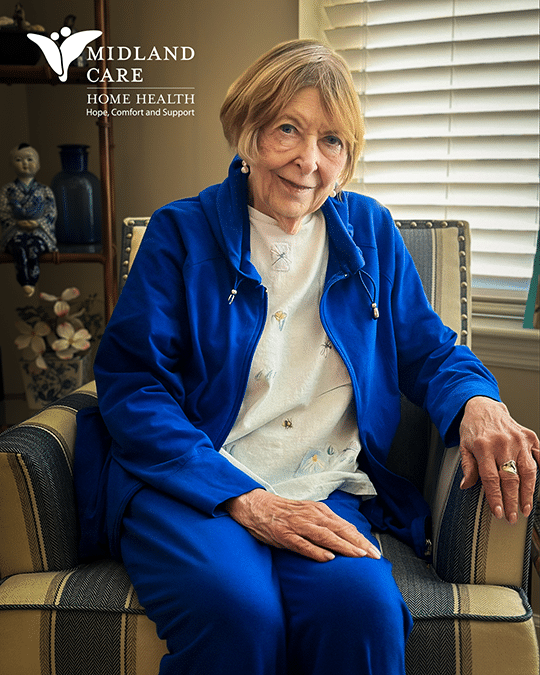 Wright appreciates the compassion she has received from all Clinical Staff.
"All Midland Care Clinical Staff actively listened to me when I communicated and answered all my questions. I enjoy my weekly visits and getting to know each clinical staff better," she shared. "They all have different personalities and skill sets, and they always make me feel better."
Wright would encourage other patients who qualify for Home Health to contact Midland Care.
She said, "Midland Care has true compassion for their patients. I hope more patients can have the opportunity I have received at Midland Care Home Health Services."
In 2021, Midland Care expanded its Home Health services to include the Johnson County area.