Rylee Roberts: Personifies PACE With Unparalleled Care and Support

Rylee Roberts, a dedicated and compassionate Program of All-Inclusive Care (PACE) Social Worker, actively fosters pathways to exceptional care and steadfast support, profoundly enriching the lives of those under her care. Her role proves to be an indispensable asset to the PACE community.
Before joining Midland Care, Rylee had experience working in adolescent mental health. She then decided to pursue her Master of Social Work at the University of Kansas. Roberts officially joined Midland in August 2021. 
Lea Chaffee, Vice President/Executive Director of PACE, said, "Rylee gets in the trenches, has stuck with the PACE team through thick and thin, and does a great job serving our participants."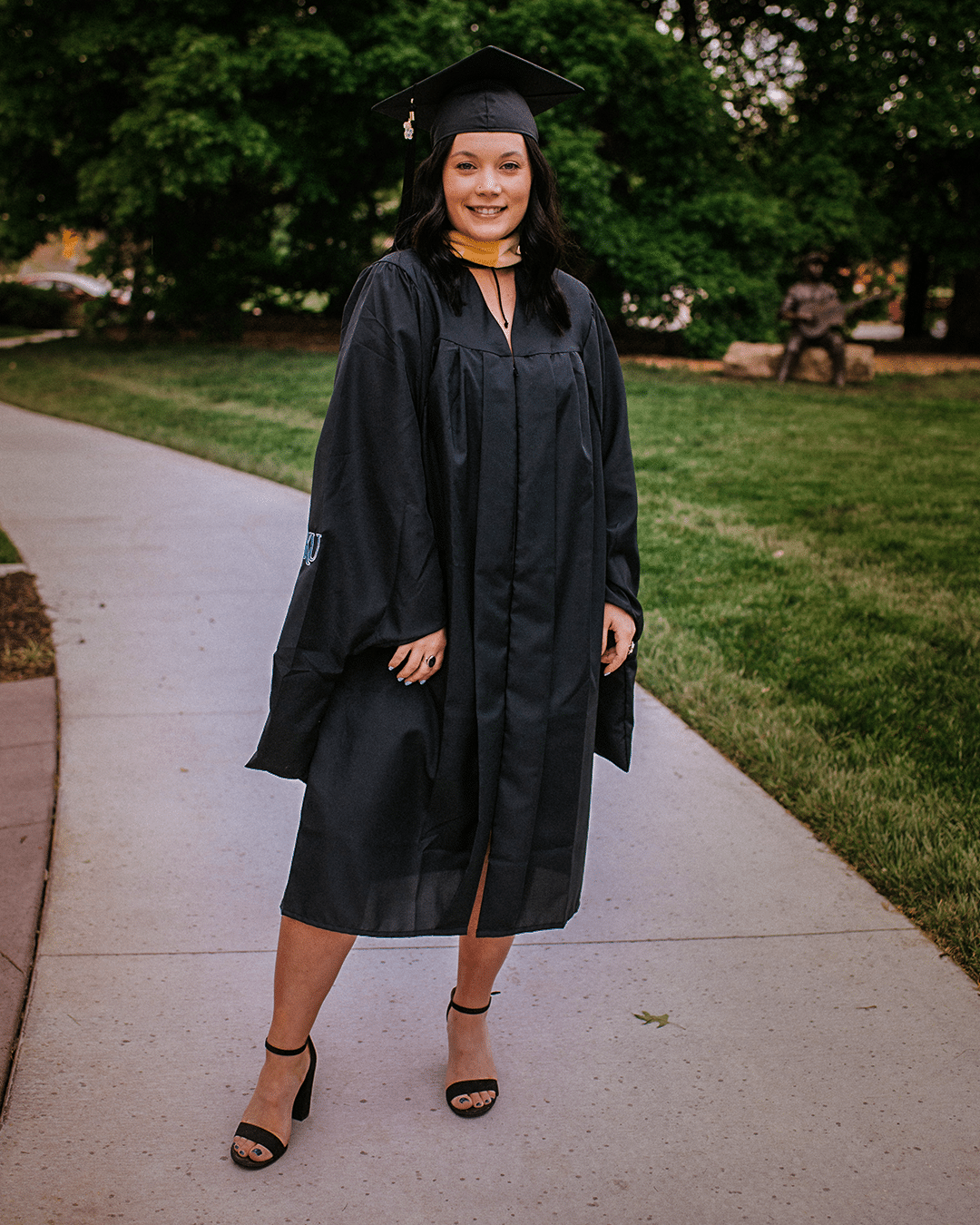 Roberts is renowned for her laid-back demeanor, seamlessly adopting a go-with-the-flow attitude toward both her work and personal life. Despite this relaxed outlook, she transforms into a fierce advocate when it comes to the well-being of others. "I care a lot about my participants and will advocate for them to the best of my ability," she says. 
Moreover, Roberts takes immense pleasure in the connections she has forged with the participants. She takes great pride in the diverse array of areas that PACE effectively caters to for its participants. As she enthusiastically says, "When I speak to people about PACE, I tell them that we try to be a one-stop shop for our participant's healthcare needs." 
Born and raised in Wyandotte County, she passionately supports the United States Women's National Soccer Team, the Kansas City Current, and the Chiefs. Recently, Roberts has developed a love for reading, immersing herself in books, and enjoys spending time with friends playing the card game Monopoly Deal. She finds joy in spending time with her husband, the pleasures of good food and wine, the company of friends and family, and the companionship of her beloved dogs.