Hospice care is for any age of someone dealing with a life-limiting illness, when a cure is no longer an option. Hospice is focused on quality of life. Hospice can take place anywhere you live. Wherever you are, we will come to you. Hospice is a care team including providers, nurses, home health aides, social workers, chaplains and volunteers to help you during your journey.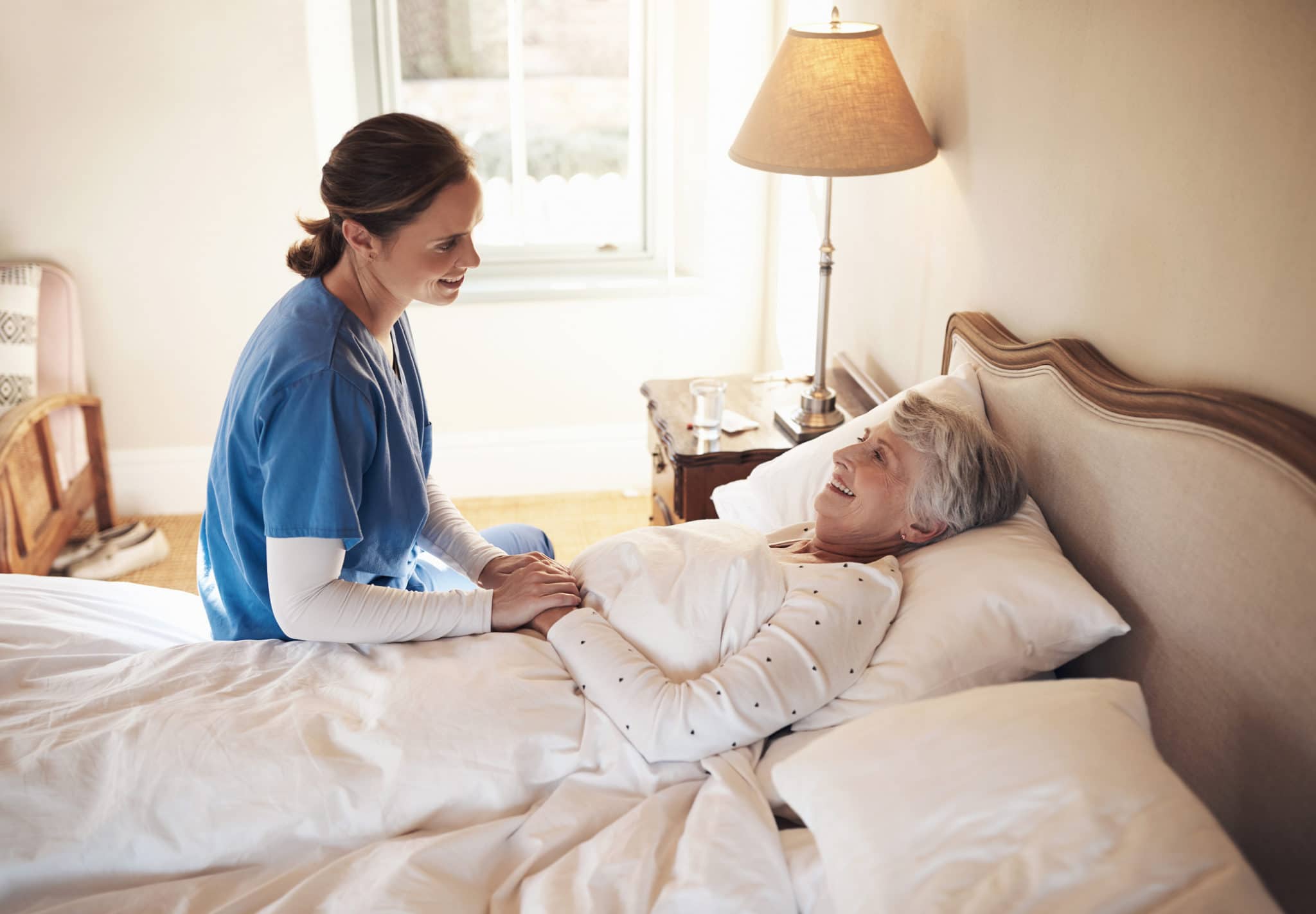 Midland Care is committed to providing quality care to patients and their families. The care team can help with
Pain and symptom management
Dignified personal care
Education and support
Emotional and spiritual counseling
Midland Care also has an inpatient unit, known as the Hospice House. This unit is reserved for those on Hospice who are no longer able to manage their pain and symptoms in their own home and need 24-hour care.
If you are interested in learning more, contact Midland Care today. You do not have to wait for a doctor's referral to get this conversation started.
1-800-491-3691
Frequently Asked Questions
Hospice care is a covered benefit under Medicare Part A and Medicaid. Most private insurance companies also cover this care. Midland Care is a not for profit and receives generous financial support from the communities we serve, including memorials and donations, allowing us to provide care to those who are unable to pay for care.
No. Midland Care serves people dealing with any life-limiting illness and is not limited to those with a cancer diagnosis. Hospice often benefits patients with heart disease, kidney disease, lung disease, neurological illnesses, Lou Gehrig's Disease (ALS), COPD, dementia, Alzheimer's Disease and AIDS. Midland Care serves people of any age.
Yes, a patient can withdraw from hospice care at any time. If the patient's condition improves or they decide to seek curative treatment, they can leave the program. The patient can return later if they choose to.
Hospice is a service, not a location. The care team comes to your home to provide care. The Midland Care Hospice House, is located at 200 SW Frazier Circle Topeka, KS 66606
Beginning as Hospice of Topeka and later changing our name to Midland Care, we have provided compassionate end-of-life care in Northeast Kansas since 1978. As one of the oldest and most experienced hospice providers in the state, Midland Care has helped thousands of patients and families in the communities we serve. 
Yes. Your physician is part of the team. Our on-staff physician is available to consult with your provider team, also.
With the assistance of the care team, we teach caregivers how to care for you. We are always there to support your caregiver and make sure they feel confident in the care they are providing.
We have an on-call nurse available 24 hours a day, 7 days a week, 365 days a year, including holidays. Someone is always available by phone to answer your questions or make a visit if there is an emergent need. Our social workers and chaplains are also available whenever they are needed.
Yes, anyone can make a referral to hospice. We will then contact the physician to determine if the patient is appropriate for hospice care.
We offer families and loved ones grief counseling following the death of a loved one. You can meet with our trained bereavement counselor one-on-one or attend a support group. We also provide special bereavement services, tailored to children. Read more about our work to serve grieving families. 
Hear Bob and his children talk about their experiences with Midland Care Hospice.